What we know about Donald Trump
Donald Trump is 45th US president, his motto is "Make America great again" but his career did not start today. Back in the 90s some of the more popular shows on television and popular bands of that time have provided any of the events today.
Cartoon Simpsons before 16 years on the last season announced the current president of America.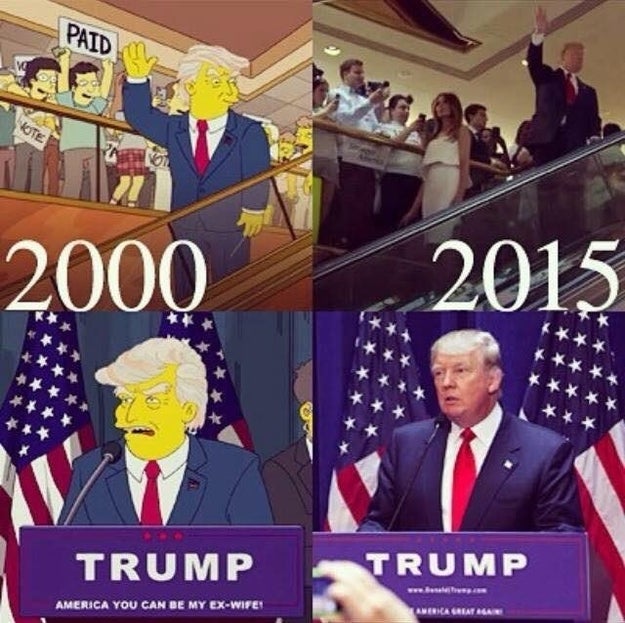 Rage Against the Machine in the 90s have foreseen that Donald Trump will become president.
or is it just coincidance?